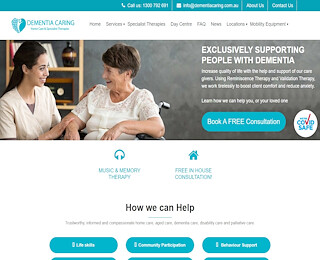 When it comes to quality home care in Sydney, one name is synonymous with excellence. Dementia Caring can provide support and ongoing care for your loved one, reducing the anxiety associated with providing home care and offering many services to improve the quality of your loved one's life. We can offer assistance with daily living, respite care, and family support at a very affordable cost.
Schedule Your Free Consultation
We understand how difficult it is for some of our clients to get out, which is why we are pleased to offer an in-house consultation with our staff. Our specialists will come to your home to help determine the level of care you're looking for- we can even assist with CDC government packages. Give us a call to set up your consultation.
Family Support
It's not always easy providing at-home care for a family member with dementia. Our team can offer professional coaching and advice on how to reorganize your home to make it easier and more practical to provide home care in Sydney. Using our techniques will make caring for your loved one more manageable and can very often prolong the time they can stay at home.
Much Needed Respite
When you need time to rejuvenate from caregiving, we'll be there for you. Our staff can offer excellent home care, meal preparation, housekeeping, assisted care, and so much more. Just let us know what we can do to provide you with some time to recharge.
Don't fall into the trap of feeling guilty for needing a day or a string of days to step back and take a deep breath. Caring for someone with dementia is not only rewarding, but it can also be exhausting. With respite care, you can make sure you're looking after yourself properly- so you can continue providing high-level care to your loved one.
Flexible Assisted Care
We understand that for the vast majority of our clients, the primary goal is to continue living at home for as long as possible. Our flexible plans offer independent seniors the right level of dementia support for their ongoing needs. If you or someone you care about wants to remain at home, we can offer extra carer support services that can combine home care in Sydney with our wellness centre program.
We can offer transportation to and from our social centre where you're free to come and go as you like, enjoy a meal, engage in activities, and take part in special events. We're currently accepting enrollments for our Dementia Day Centre, offering distinct benefits that include improved quality of life, expertise in dementia care, professional carer advice, and family support.
Browse our services and specialist therapies on our website or click the FAQ link for answers to the most common questions we receive at Dementia Caring. We proudly offer the most caring and compassionate home care in Sydney. Get connected with our staff for additional information.
Home Care Sydney